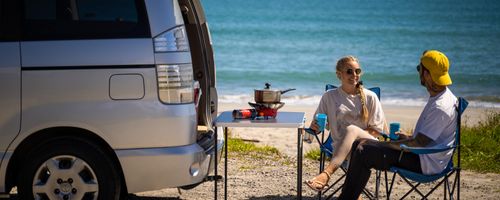 Book Online with Campervan Village
Hire a campervan! We've got the greatest rental brands for the ultimate road trip holidays in Australia and New Zealand! Get a quote or book online instantly with a great selection of campervans and premium 4WD campers - so start planning your next adventure today with Campervan Village!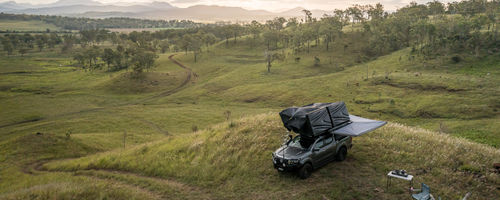 The Best Prices. Unforgettable Road Trips!
The Campervan Village has a range of campervans and 4x4 campers for travelers looking for comfort on a budget with locations all around Australia and New Zealand. And we do one way campervan hire! Why pay more somewhere else? Book your dream roadtrip with Campervan Village today!
Campervan Hire Australia and New Zealand
Get ready to embark on an epic adventure with Camperan Village! With the wind in your hair and the open road ahead, you'll experience the freedom and excitement of travel like never before.
Whether you're a solo traveler or embarking on a family vacation, hiring a camper offers an unbeatable experience. From meeting new people at campsites and sharing stories around the campfire, to discovering new cuisines and immersing yourself in local culture, there's nothing quite like the road trip experience.
And the best part? You don't need to be an experienced traveler to enjoy the journey - all you need is a sense of adventure and a willingness to explore. With a campervan rental, you can travel at your own pace, taking the time to truly appreciate the beauty of your surroundings and soak up the local atmosphere.
But it's not just about the destination - it's also about the journey. In a campervan or 4x4 from Campervan Village, you'll have the opportunity to discover new places and experiences that you wouldn't have found otherwise. From rugged coastlines to picturesque national parks, the possibilities are endless.
And when the day is done, you'll have a cozy and comfortable home on wheels to retreat to. With the comforts of home including everything to cook your own meals on the road, you'll be able to relax and recharge before the next day's adventures.
So why wait? Get in touch or book only today and start your journey of a lifetime. Whether you're seeking adventure, relaxation, or a little bit of both, the open road awaits!
Trip Ideas and Inspiration
Get ready to be inspired! Campervan Village has your ultimate guide to living life on the road. Immerse yourself in a world of endless possibilities as we share exciting travel stories, hidden gems, and insider tips for breathtaking destinations. Whether you seek rugged outback escapades, picturesque coastal drives, or mesmerizing mountain retreats, our carefully curated trip ideas cater to all interests and travel styles. Discover the thrill of waking up to a new view every day and let the road lead you to unforgettable experiences.
We believe that everyone should have the chance to experience the magic of a campervan adventure, which is why we offer periodical discounts, package deals and collaborate with our friends and affiliates in the travel industry, to help your travel budget take you even further. Keep an eye on this section to score savings and enhance your journey with unforgettable experiences.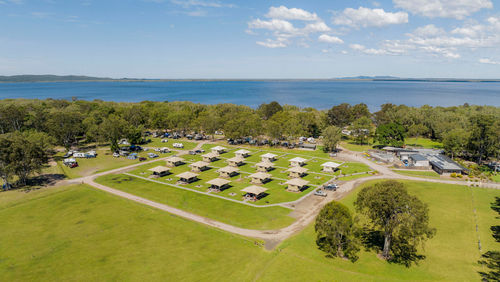 Escape to Nature at Habitat Noosa
Habitat Noosa is offering Campervan Village a unique offer over these warm Queensland Winter months. All customers who hire a campervan will receive two nights camping for the price of one! Read on for exclusive promo code and offer details.
see more specials
Embark on the Ultimate Road Trip!
Dreaming of an unforgettable road trip in Australia or New Zealand? Look no further! Campervan Village offers a wide selection of campervans and 4WD campers, ensuring you'll discover the ideal vehicle tailored to your desires. Unleash the explorer within and make the most out of every moment, even on a limited budget.
Don't delay! Secure your journey today and begin planning the road trip of a lifetime!
Book Today